Butterfly Class Page
Meet the Team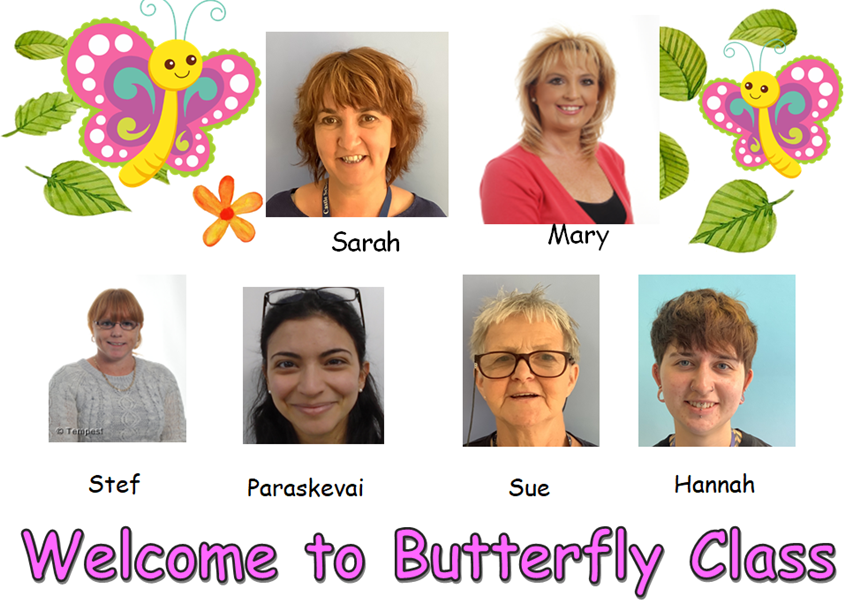 ---
Introduction
In Butterfly Class we lay the foundations for students in early years.​ We follow the Early Years Foundation Stage Curriculum. ​ Every child at Castle school is a unique child, who is constantly learning and with our support can be resilient, capable, confident, and self-assured.​
We have a strong sense of exploration throughout our day. Children learn best through play and discovery; we use this developing knowledge to build the children's curiosity and understanding. Relationships are central to a child's wellbeing and their learning.
The children have time to choose their own activities with adults playing alongside developing new skills with them. A child can thrive when they feel safe, valued, and loved. We have a range of therapeutic activities such as Intensive Interaction, sensory stories, music therapy and many more, to support and influence development, so that we can immerse ourselves in the child's world.​
The children can explore in our bespoke outside area, that encourages physical development. We also use the larger outdoor areas to extend exploration and physical skills.​ In the classroom, children have opportunities to mark making, math's, investigation, reading, sand, water, construction, playdough, role play, creative and sensory exploration.​
We are lucky enough to have an exciting range of specialist rooms to promote Cognition, Communication, Physical and Social and Emotional skills. These are Explore room, Soft play, Light room, Swimming and the music therapy room.​ All the children in Butterflies are at the beginning of school life, each child's journey will be an individual, winding pathway, unique to that child.​
​
---
Supporting Our Students to Learn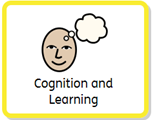 Cognition and learning
We teach cognition and learning through play and the children enjoy investigating, exploring and develop a curiosity in their environment. The children in Butterfly class are supported to be creative, and explore their environment through fun and play, with and alongside others, both children and adults.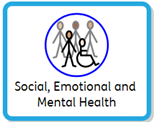 Social and Emotional and Mental Health
When the children start school one of the most import skills to is to feel comfortable and happy in their environment. Butterflies class has a warm and nurturing atmosphere where the adult's main objective is to create warm relationships with the children. When settled, children then discover the pleasure in communication and playing with and alongside others. This promotes a vital feeling of wellbeing, by building these relationships the children can be supported to regulate their emotions.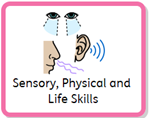 Physical and Life Skills.
Butterflies have many opportunities to develop their fine and gross motor skills. We help create an awareness and understanding their bodies and help promote a healthy lifestyle. The children have specific and individual sensory integration needs, and we support them throughout the day using sensory circuits, fine motor skills activities, and sensory breaks. Every week we swim, explore the adventure area, play on bikes and do Sherborne and TACPAC.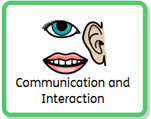 Communication and Interaction
The children enjoy a fun and stimulating environment with rich and exciting communication opportunities. Butterflies staff promote every opportunity to communicate through a variety of stimulating activities. We concentrate on promoting eye contact, gesture and other non-verbal communication.
---
Topic for this half-term
You can find a downloadable version of this topic plan at the bottom of the page.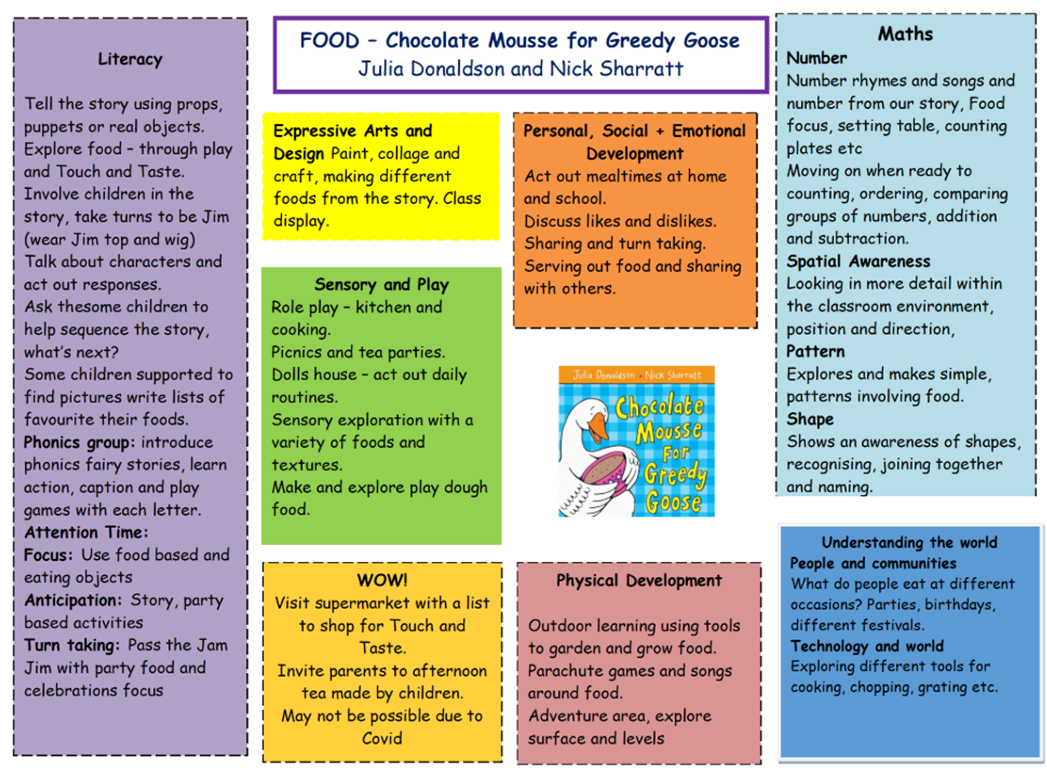 Click here for a downloadable version of this topic plan
---
Our Timetable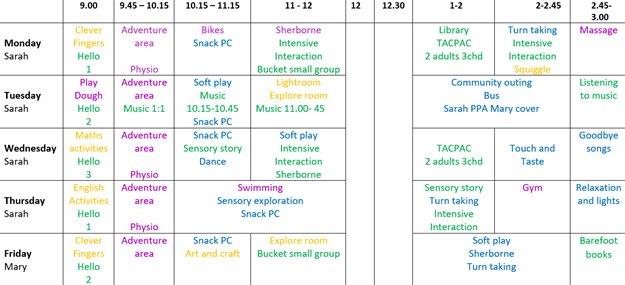 Every child at Castle School is a unique child, who is constantly learning and with our support can be resilient, capable, confident and self-assured.
---
Useful Information