Deal Class
Meet the team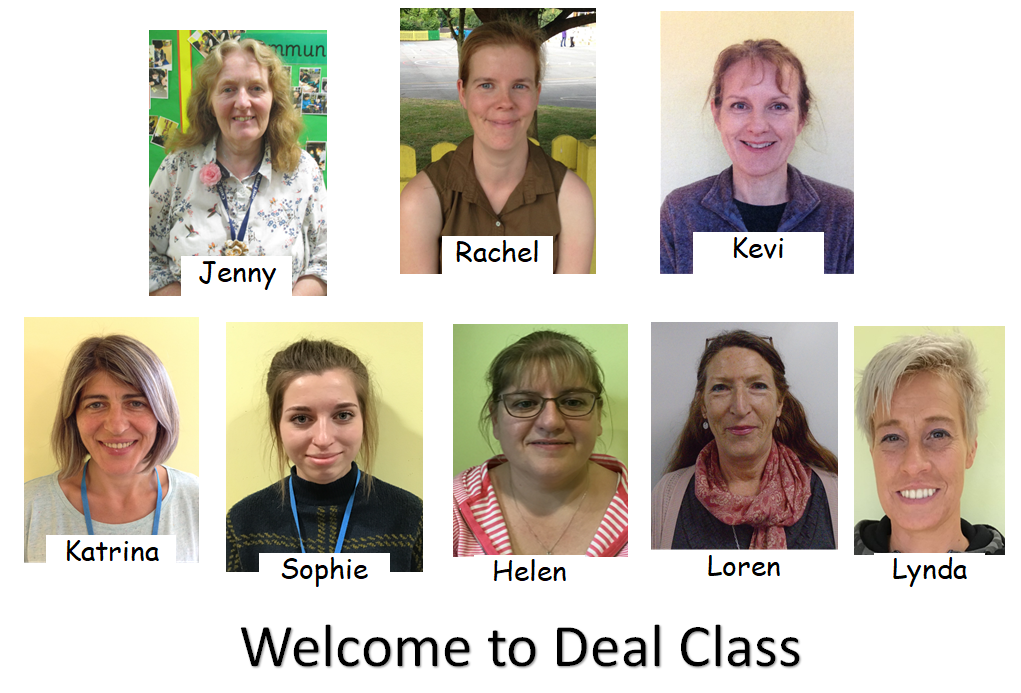 ---
Introduction
In Deal Class we focus on the core skills, communication, cognition, physical and social. We follow the Routes for Learning 'route map' or associated targets.
We are developing body awareness through physiotherapy sessions every morning and weekly swimming and rebound activities. The children also use their standing frames daily to work on weight bearing and when in different positions, they carry out bespoke lessons which will help them to develop core skills.
Children work on using their vision throughout all activities, to reinforce visual skills they might find difficult.
During some sessions, students join with their friends from other KS3 classes to take part in creative activities.
---
Supporting our students to learn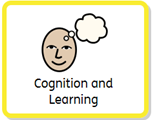 Cognition and Learning
These sessions focus on the students working on their understanding of the world around them. Using cause and effect toys, independently exploring objects and textures, using their senses to listen, look, smell and taste and anticipating familiar routines within repeated sequences.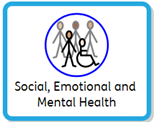 Social, Emotional and Mental Health
These sessions encourage students to acknowledge each other and work together or alongside each other with support. They also allow students to anticipate and take part in daily routines such as snack or personal care as independently as possible.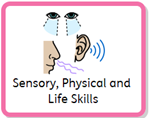 Physical and Life Skills
Daily physical sessions allow students to take part in their individual physiotherapy programmes as well as using their standing frames, changing position every 2 hours. They also have weekly swimming and rebound activities to maintain as much physical movement as possible.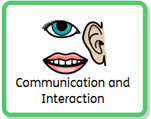 Communication and Interaction
Communication and interaction begins as soon as the pupils start their day. Many opportunities are set up throughout the school day to ensure that the pupils are working on their communication and interaction targets.
Creativity
Students are supported to work on creative projects through themed lunch clubs, music and art sessions.
Our World
Students explore their world through accessing different areas inside and outside school as well as during community outings.
---
Topic for this half-term
Nature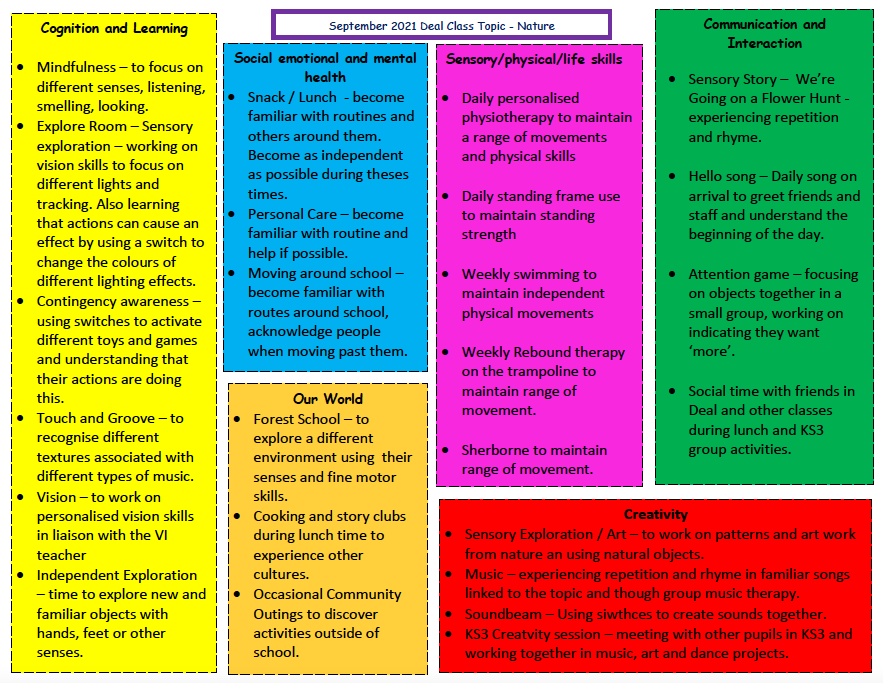 Click here for a downloadable copy.
---
Our Timetable

Click here for a downloadable copy.
---
Useful Information