Owl Class
Meet the Team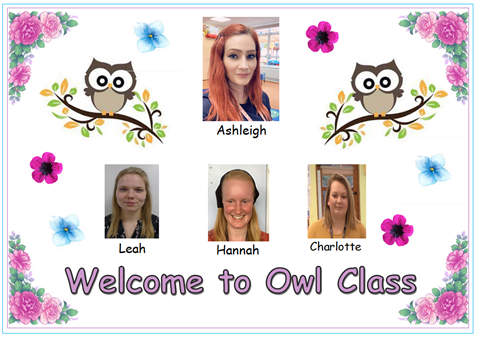 ---
Introduction
In Owl Class we are fun and dynamic learners. We are developing positive and friendly relationships with others, learning to build a community where we can share our ideas and have ownership of our learning. Owl Class Team aims to provide tools and strategies to support our students to be as independent as possible in the next phase of their school lives.
---
Supporting Our Students to Learn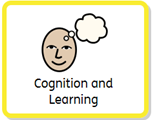 Cognition and Learning
We use a 4-stage attention building approach to support on attention, concentration and problem-solving skills. We also develop our independent learning skills through TEACCH style tray work activities, which are linked to our EHCP targets.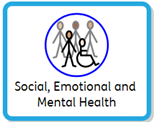 Social, Emotional and Mental Health
We are learning to engage in a range of games which involve turn taking and sharing resources or space with our peers. We identify our feelings and emotions during circle times and have opportunities to share our experiences to allow us to self-regulate our behaviour.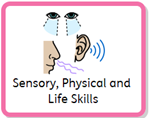 Sensory, Physical and Life Skills
We provide a sensory diet which is woven through all activities and is available more intensively when required. We enjoy a range of role play activities which can be applied to real world situations e.g. Owl Café, Community Outings and Cooking / Touch and Taste. To develop our physical skills, we avail of small group swimming sessions and Bikeability where we can focus on personal safety.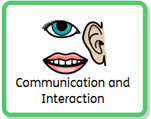 Communication and Interaction
This is the key focus of Owl Class. We use a range of communication devices such as ALS boards, PECS and Makaton. We enjoy lessons such as Sing and Sign, Music and Lego Therapy to support our communication skills.
---
Topic for This Half-Term
Our story this half-term is "Noah's Ark".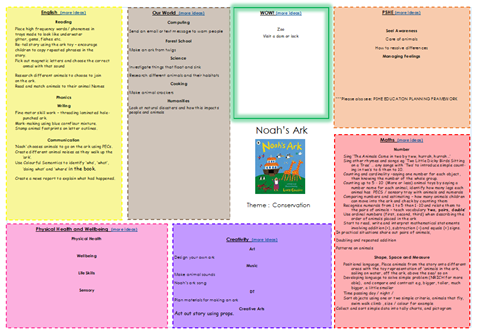 For a downloadable version of this topic plan, click here
---
Our Timetable
Some parts of our day are not timetabled as a result of them being student led or that they happen throughout the school day dependent on need, engagement and enjoyment.
Non - Timetabled Activities
Intensive Interaction
Intensive Interaction will be used at many points throughout the day and the philosophy behind it underpins much of our teaching and learning in Owl class. The approach helps to develop early communication skills through the adult 'joining' the student in communication and play. It works on developing aspects of communication including eye contact, turn taking, vocalisations and conversation, as the adult joins and follows the child's lead. This helps to develop the idea that communication and interaction with others is enjoyable and rewarding.
Personal Care
During personal care, children are supported to become as independent as possible with dressing, using the toilet and washing hands.
Sensory circuits
Each morning our students are invited to take part in a sensory circuit, which works on alerting, organising and then grounding their sensory systems to help their readiness for learning. We recognise that some students may benefit from this input at different times, so the sensory circuit is available to use outside throughout the school day.
Timetabled Activities
Tray Work
This follows a TEACCH style approach to promote independent completion of tasks, each student has individual targets during these tasks which link to EHCP targets.
Order Lunch
Students are encouraged to make choices about what they'd like for lunch using communication boards, whole sentence construction where possible.
Choosing Time
Choosing time is an opportunity for students to choose an activity to support their self-regulation skills between class sessions, communication and play skills are encouraged during this time, when appropriate.
Circle Time
We begin with a movement break song where we sing good morning, we then sing the days of the week song where clapping and signing along with the days of the week is encouraged. Afterwards we choose a way in which we would like to greet the individual of our choosing and check in on how we're feeling. We then get out the play dough and choose a dough disco song to strengthen our fine motor skills and provide some sensory input. We then choose a GoNoodle dance which we use as a movement break
Sensory Story
In the library we browse the books on offer, adults encourage students to read independently or 1:1, towards the end of the session we all sit together to share a sensory story which gives us the opportunity to explore a range of resources that are related to our story. We use Widgit symbols coded with Colourful Semantics to label the different resources, express our likes and dislikes and also to comment on the story and resources. Staff use Blanks levels to support questioning. Sensory story allows us to bring these books to life and enhance the children's understanding of them by adding sensory elements to each section of the story. By repeating these stories each week, children can fully engage with them and can begin to anticipate what will come next, or remember the words to the repeated phrases.
EHCP Focus
Each week we rotate the focus of this session to cover the different areas of learning, ensuring we have an even covering of all the targets that are important to our students.
Attention Building Activities
4 stage Attention Autism style approach, linked to our topic area and focus for the half-term. At the beginning of the year we begin with Stage 1 only, moving towards the 4 stage approach when we are ready. Some days we will have more stages than others, depending on our sensory and emotional regulation needs.
Snack and Lunch
Communication and social interaction are encouraged during this session as well as life skills such as tidying up and personal hygiene. We use communication boards to support our communication.
Outdoor Learning
Physical wellbeing is developed as they are encouraged to be active and adventurous in their play. Children are able to self-regulate their emotions and sensory needs through the use of the outdoor sensory circuit and the equipment in the adventure playground. As well as this there are many opportunities to work on communication and social skills as the children share these activities with friends and supporting adults.
Reading Eggs and Mathletics
During these sessions, we aim to develop independence in logging into and using computers. We complete activities that are assigned with support from adults when needed.
Play Skills
Social & Emotional and Communication & Language skills are prioritised during this session, to begin an adult will lead a game and then students are encouraged to turn take with different resources. This activity takes place in the soft play room but can also take places in a variety of locations in and around the school environment. This session is very child led and provides lots of opportunities for Intensive Interaction.
Sing and Sign
During this session we focus on learning language in a way that is motivating, engaging and fun! We all love music, and learning Makaton signs through song is one of the best ways to learn new signs – the adults love this session too!!
Communication Games
This session provides an opportunity for us to work on our social skills and interactions with peers and adults. The children communicate with one another to make choices about games, take turns, share toys, express likes/dislikes and enjoy playing socially in a group. These games are supported by adults who will also provide games that will help to work on the children's cognition and learning targets (e.g. number puzzles, hide-and-seek using positional language, rhyming pairs). We also use a range of board games alongside symbolised instructions and the use of Colourful Semantics coded ALS boards to support or communication and social skills.
Owl Café
Owl Café is our practice for when we go for a community outing. We role play different "jobs" e.g. shop keeper, waiting staff, chef and customers. We use communication boards and menus to support us in constructing our orders. We love this session as we get to choose the snacks and drinks we'd really like to have.
Forest School
There will be a story / activity in the classroom / outside (weather dependent) before moving outside to independently explore and share resources related to the story / activity. This is a form of outdoor learning that follows the children's lead and interest, which provides many opportunities to work on individual EHCP targets. Physical wellbeing is strengthened through climbing, swinging, balancing and jumping. The sessions encourage problem-solving, risk taking, teamwork and imaginative play. Children practise life skills such as building shelters, cooking on the campfire (or in the mud kitchen) and developing their independence. An awareness of the environment and our world comes through engaging positively with nature. This all gives rise to numerous opportunities for communication and interaction with adults and peers.
Identiplay
Social skills, group attention and communication are the main focus in this intervention, where children practice playing in parallel with an adult. Turn taking, development of vocabulary, imaginative play and enjoyment of playing alongside another person are all skills that are built upon.
Cooking and Touch and Taste
Children develop their life skills and mathematical understanding when following a simple visual recipe to weigh and measure ingredients to make pizzas, fruit salads, biscuits and other foods. In Touch and Taste, they are introduced to a range of different tastes and textures and are encouraged to explore the ingredients with all of their senses and taste them when they are ready. The emphasis is on sensory exploration, singing and having fun, helping them to enjoy experiencing a wide range of different foods.
Sensory Exploration / Relaxation
Sensory Exploration and Relaxation offer an opportunity for calming activities focussed on a sensory massage story, music, yoga and reflection.
Lego Therapy
Social skills from communication and problem-solving, through to turn taking, conflict resolution and coping mechanisms for when things don't go to plan. Social development is at the heart of this session. Our students are learning to develop confidence in their social abilities. Being part of this session encourages our students to share their interests and to understand the shared challenges they each have, this results in lessened anxiety, improved self-esteem and the beginnings of friendships in a safe environment. At the end of the session, we make a big effort to celebrate the successes of each student to develop taking pride in achievements. As well as the obvious social and communication skills that are developed during this session, we also develop our cognition skills in regard to the use of positional language, adjectives and verbs. Our students describe objects in detail and are encouraged to look for patterns and shapes.
Art
These sessions cover collage, painting and drawing. The activities encourage communication and vocabulary development, group attention, emotional regulation and body awareness. They often have a strong sensory element. They are also used to meet the children's cognition and learning targets through, for example, number songs and through linking the activity to the story of the term.
Community Outing
The purpose of community outings is to take skills from in-school sessions out into real -life settings to strengthen the skill, expand upon the skill, and/or promote generalisation. Another important part of community outings is to allow our students the opportunities they may not otherwise have had the chance to try at other times in their lives. We often use community outings to purchase resources that we need for lessons in class for the week e.g. ingredients for cooking, art materials.
Switch Progression
The Switch Progression Road Map seeks to update our knowledge of switch skills progression, beginning at an experiential level and early interaction, through the range of skills required to be able to make independent choices with a switch or switches. It breaks the process down into a series of small, achievable steps. Our students use a range of switches to encourage choice making, turn taking and cause and effect activities.
Bikeability
Bikeability cycle training equips children with vital life skills. Pupils not only learn to cycle, they gain independence, social skills and a sense of wellbeing. After Bikeability, children are better at responding to risk and report increased confidence. As a result, more children cycle to school which in turn improves mental health and wellbeing. This allows children to get more out of the classroom, improving their attention span and engagement.
Assembly
In assembly we are learning social routines and have fun singing and dancing along to action and / or counting songs. We celebrate the achievements of others and their birthdays. Each week we learn a new Makaton sign which corresponds to our "Sign of the Week" and we have time for quiet reflection with our quiet candle where we think of other people and the things for which we are thankful.
End of Day
Students are encouraged / supported to use a list to pack their belongings, complete personal care routines and get themselves ready to finish the school day.
---
Useful Information
Background Music
- Disney Piano Music - We play this constantly through the day to blur out background noises and provide us something else on which to focus on listening skills.
Circle Time
- Good Morning Song
- Good Afternoon Song
- Dough Disco
Transition
5-minute Countdown Timer
2-minute Countdown Timer
Tidy Up Song
Relaxation and Movement Breaks
Cosmic Yoga - https://www.youtube.com/c/CosmicKidsYoga
GoNoodle - https://www.gonoodle.com/