Owl Class
Meet the Team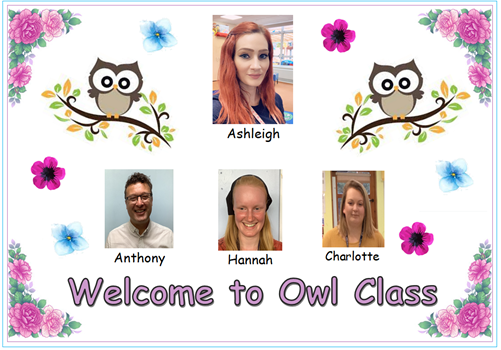 ---
Introduction
In Owl Class we are fun and dynamic learners. We are developing positive and friendly relationships with others, learning to build a community where we can share our ideas and have ownership of our learning. Owl Class Team aims to provide tools and strategies to support our students to be as independent as possible in the next phase of their school lives.
---
Supporting Our Students to Learn
Cognition and Learning
We use a 4-stage attention building approach to support on attention, concentration and problem-solving skills. We also develop our independent learning skills through TEACCH style tray work activities, which are linked to our EHCP targets.
Social, Emotional and Mental Health
We are learning to engage in a range of games which involve turn taking and sharing resources or space with our peers. We identify our feelings and emotions during circle times and have opportunities to share our experiences to allow us to self-regulate our behaviour.
Sensory, Physical and Life Skills
We provide a sensory diet which is woven through all activities and is available more intensively when required. We enjoy a range of role play activities which can be applied to real world situations e.g. Owl Café, Community Outings and Cooking / Touch and Taste. To develop our physical skills, we avail of small group swimming sessions and Bikeability where we can focus on personal safety.
Communication and Interaction
This is the key focus of Owl Class. We use a range of communication devices such as ALS boards, PECS and Makaton. We enjoy lessons such as Sing and Sign, Music and Lego Therapy to support our communication skills.
---
Topic for This Half-Term
Our story this half-term is "The Lighthouse Keeper's Lunch".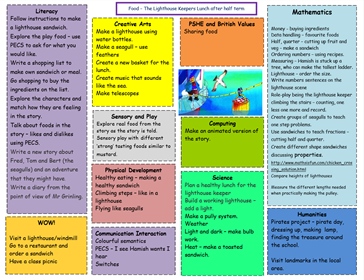 ---
Our Timetable

Useful Information