Squirrel Class
Meet the Team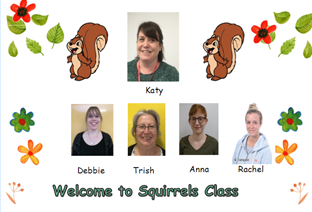 ---
Introduction
In Squirrels class we build on skills acquired in KS1 in all areas of the curriculum. We believe that learning is best done through play but also have a mixture of some formal learning and practical activities. Our learning tries to encompass as many strands of the four areas at any given time with focus on communication and interaction opportunities.
---
Supporting Our Students to Learn
We love going into the community, either horse riding or on trips which build on our life skills.
During Forest school and cooking we learn practical skills as well as being encouraged to follow our curiosity and have discussions lead by our students and their observations.
Our cognition and learning is bespoke to each child's next steps, and we enjoy reading, phonics and math activities. You may find us playing turn taking games or sharing toys as we explore the ways to interact with each other in positive ways.
During PE, swimming and horse riding we learn new physical skills and encourage healthy eating alongside our exercise in our shared snack time.
---
Topic for this half-term
We will be covering the following books this half-term
Michael Recycle: Week beginning 5th January 2022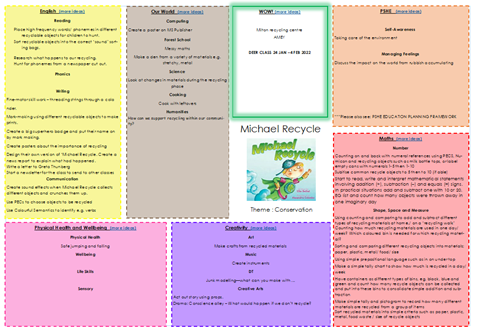 For a downloadable version of this topic plan, click here
The Great Kapok Tree: Week beginning 24th January 2022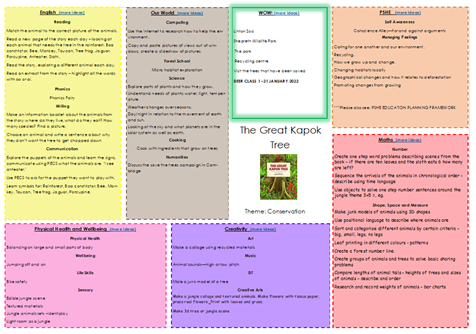 For a downloadable version of this topic plan, click here
---
Our Timetable

---
Useful Information