Science Week at Castle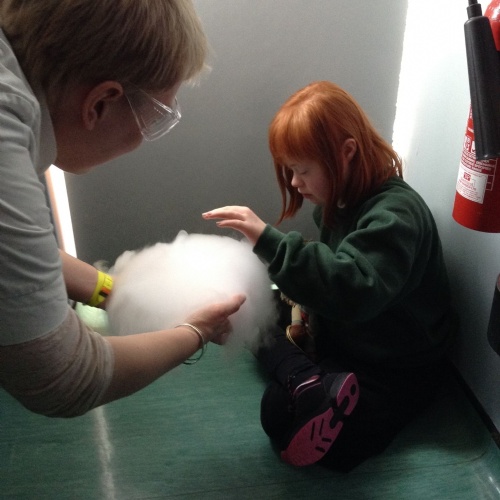 We celebrated Science Week in School.
In Primary we had amazing attention building sessions and a special visit from the Science Centre with their hover board. There were dry ice assemblies and dry ice workshops for the whole school, including dry ice steaming cocktails!
We caught the clouds in bubbles. When they popped, it looked smoky.