Castle School Wins Education Award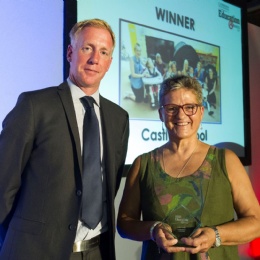 We were delighted to receive the Judges' Award at the Cambridge News & Media Education Awards 2017 at Homerton College.
The Award was presented to Castle as 'an extraordinary example of how education can transform lives'.
A huge 'Thank you' to the parents, carers and families who nominated us.