Careers Information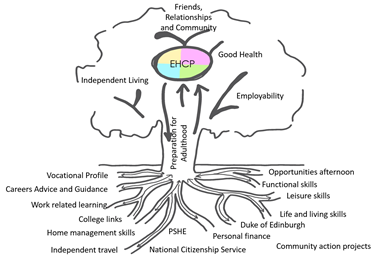 We have a dynamic and fun offering of activities to promote independence in the world of work. We aim for our students to be ambitious in their future pathways.
We encourage our students to share their thoughts and opinions (these are never in short supply).
Our vision is to increase opportunities our students have of finding quality paid or voluntary employment and meaningful activities that are engaging and reflect their interests, offering a balanced lifestyle. We have a strong focus on the Preparation for Adulthood agenda and aim for pupil outcomes for our leavers to bridge the gap between school and post school provision through Person Centred Planning within the Education and Care Plans at the centre.
We support our students to articulate their aspirations for adult life including, for some, their desire to work.