Tintagel Class
Meet the team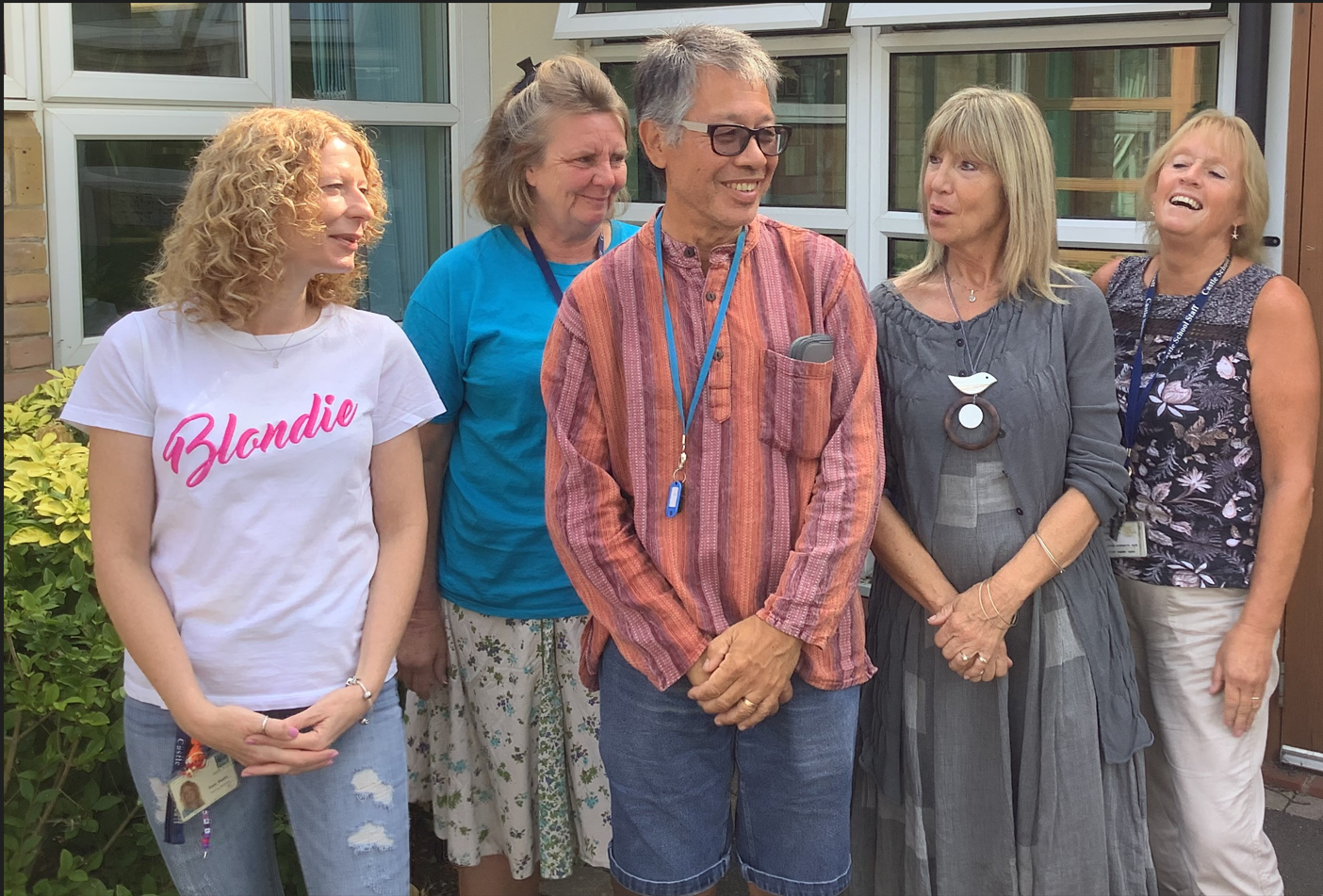 Introduction
In Tintagel class we are a mixture of formal and semi-formal learners who follow a broad curriculum including Art, Cooking, Humanities, Forest Schools, STEM, enterprise, PE and PHSCE. We take a creative therapeutic approach to our learning; our focus is on the individual.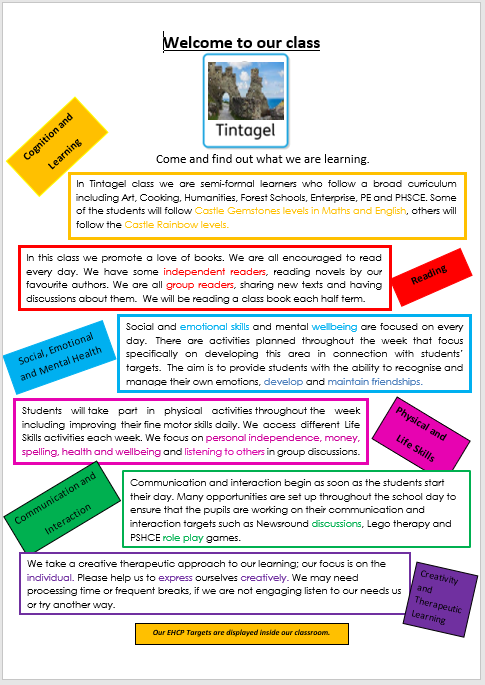 ---
Supporting our students to learn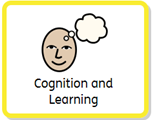 Cognition and Learning
The students will follow Castle gemstones levels in Maths and English. In this class we promote a love of reading. We are all encouraged to read every day. We have some independent readers, reading novels by our favourite authors. We are all group readers, sharing new texts and having discussions about them.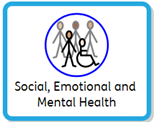 Social, Emotional and Mental Health
Social and emotional skills and mental wellbeing are focused on every day. There are activities planned throughout the week that focus specifically on developing this area in connection with students' targets. The aim is to provide students with the ability to recognise and manage their own emotions, connect and maintain friendships.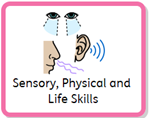 Sensory, Physical and Life Skills
Students will take part in physical activities throughout the week including improving their fine motor skills daily. We access different Life Skills activities each week. We focus on personal independence, money, spelling, health and wellbeing and listening to others in group discussions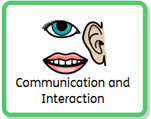 Communication and Interaction
Communication and interaction begin as soon as the students start their day. Many opportunities are set up throughout the school day to ensure that the pupils are working on their communication and interaction targets such as Newsround discussions, Lego therapy and PSHCE role play games.
---
Topic for this half-term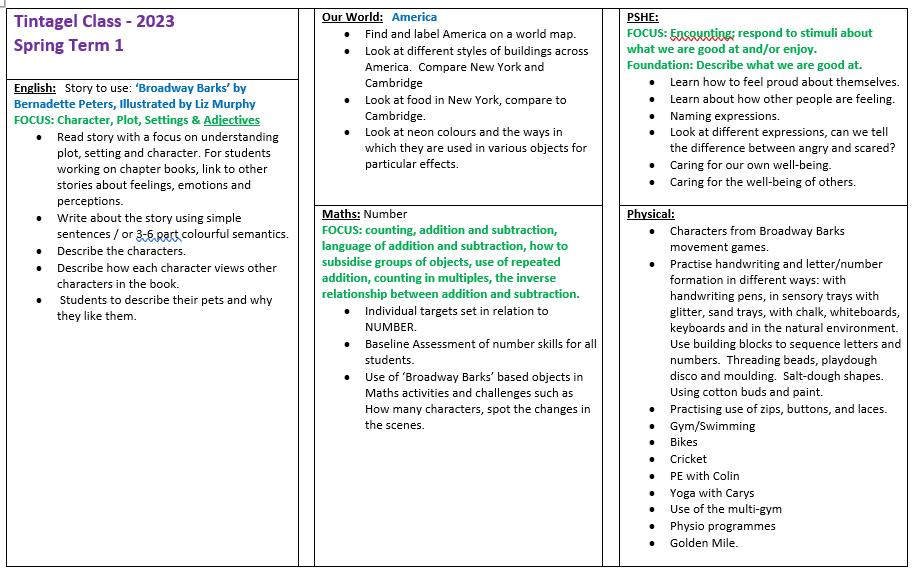 Our timetable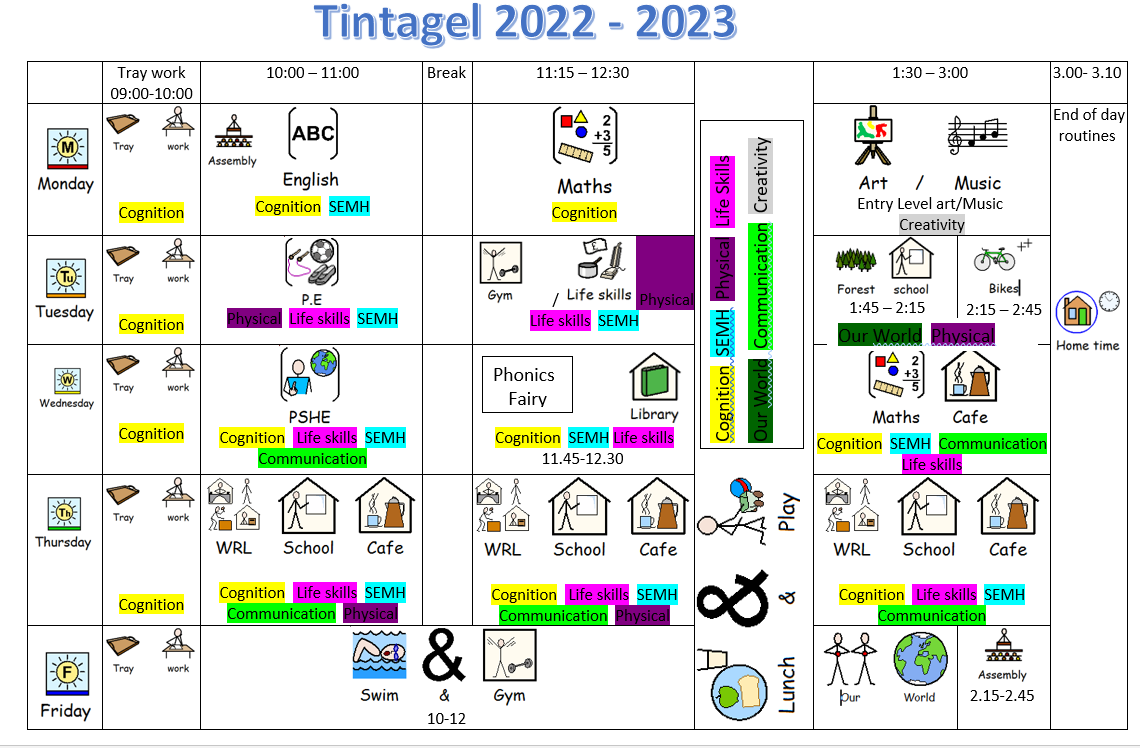 ---
Useful information