Balmoral Class
Meet the team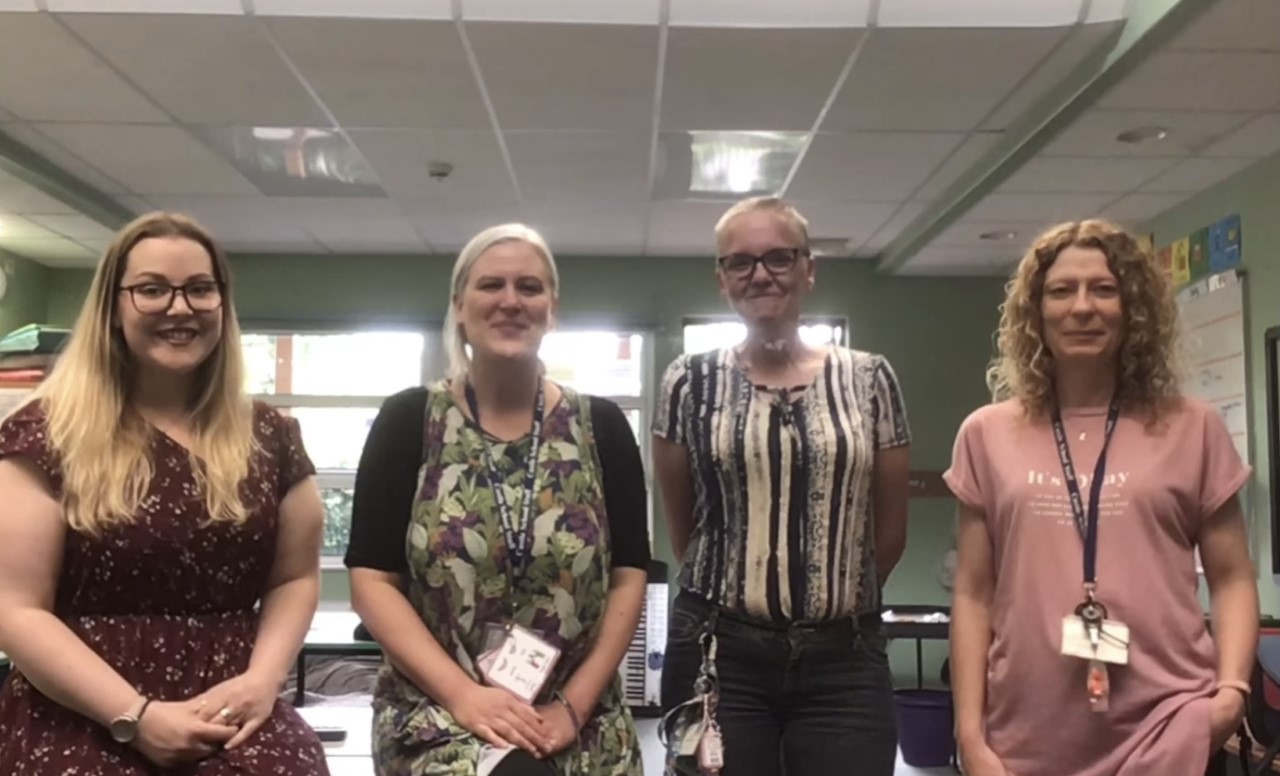 L-R: Ellie, Mhari, Catherine, Emma
---
Introduction
In Balmoral class, we lots of activities centred around stories to help extend our vocabulary, reading skills and comprehension. Every student has their own morning tray, which has relevant, individualised activities to inspire and challenge, ready to start the day. For the second half of our tutor time, we talk about how we are feeling and take time to do some physical movement. Also, we love to join in with 'Singing Hands'.
Balmoral class group spend a lot of time together in our classroom as we have our English, Maths, Our World and PSHCE there. We are part of a Keystage 3 Creativity Carousel and we do PE with Kevin. We love to use Music and Movement in most of our lessons and we enjoy being entertained and having fun. Balmoral staff focus on achieving high levels of student engagement and document progress for each student through Evidence for Learning.
---
Supporting our students to learn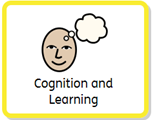 Cognition and Learning
In Balmoral, students use the Castle Rainbow and Gemstones Levels for Reading, Writing and Maths. We aim to present as much of our Cognition and Learning as fun experiences and activities that interweave with other areas of focus (Social, Physical, Communication) to create a holistic and playful approach to our learning.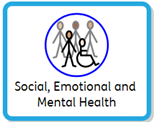 Social, Emotional and Mental Health
Opportunities throughout each day are taken to work on our Social, Emotional and Mental Health, whether that be through talking to our friends, turn-taking activities, using strategies to regulate our emotions or using role-play to practise skills needed for real-life situations.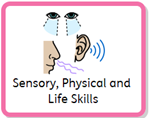 Physical and Sensory
Each day, we dance and move in Balmoral, and we really love finding new and fun ways to develop our fine and gross motor skills, e.g. by having a playdough disco; writing in sensory materials or incorporating physical activities into our drama work. We have weekly PE, Bike and timetabled Swimming sessions.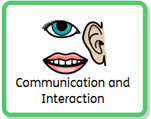 Communication and Interaction
In Balmoral, we are encouraged to use our voices (words, intonation and expression), gesture and movement, Makaton and Colourful Semantics to communicate. Also, we focus on target words to build up our vocabulary and to help us expand the length of our sentences.
---
Topic for this half-term
Buildings and special places
Oh, The Places You'll Go

by Dr Seuss

Cave Baby

by Julia Donaldson

Zog

by Julia Donaldson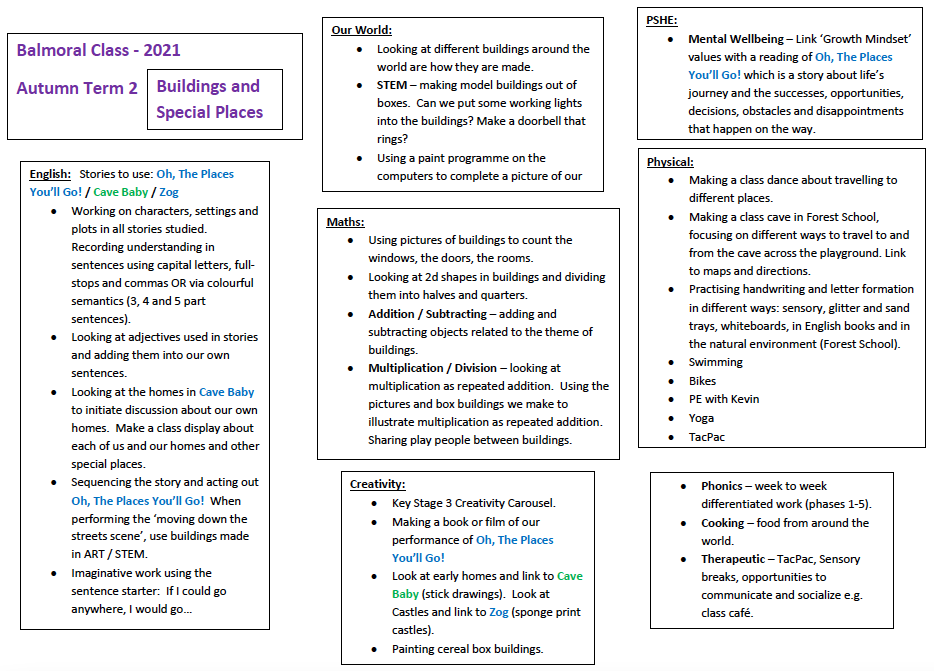 Click here for a downloadable copy of this plan.
---
Our timetable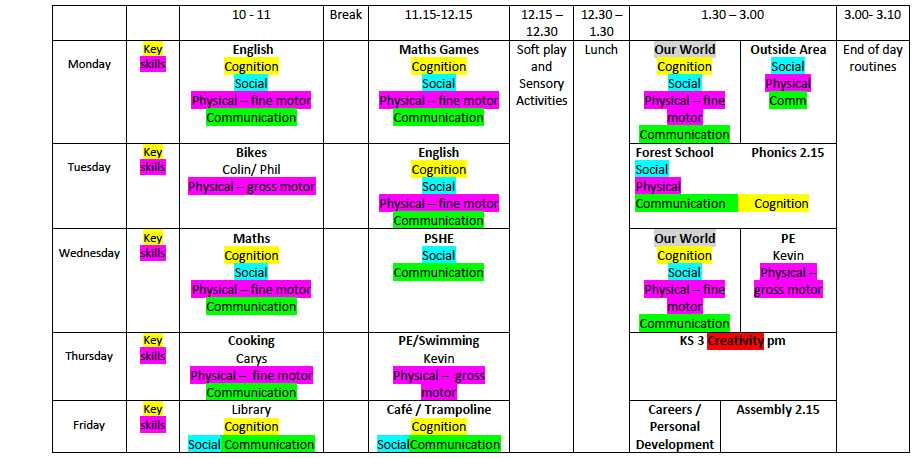 Click here for a downloadable copy.
Cognition and Learning: The students follow Castle Rainbow and Gemstones levels in Maths and English. We include handwriting and clever fingers activities to help with the development of fine motor skills. In both English and Maths, we have opportunities in our lessons to play games, so we can practise our social skills whilst we are learning.

Social, Emotional and Mental Health: Social and emotional skills and mental wellbeing are focused on every day. However, there are activities planned throughout the week that focus specifically on developing this area in connection with students' targets. The aim is to provide students with the ability to recognise emotions in themselves and others and encourage them to play and work together or alongside each other.
Students take part in physical activities daily that will improve their fine and gross motor skills.

Communication and interaction begins as soon as the pupils come into school. Many opportunities are set up throughout the day to ensure that the pupils are working on their communication targets.

Creativity – Students will participate in a creativity afternoon within their key stage, but creativity is included in as many areas of the curriculum as possible e.g. making up number songs in Maths and creating art or a piece of drama work to complement a story we are looking at in English. Specific areas in relation to cognition, social and emotional, physical and sensory and communication will change from project to project.

Our World – Students will engage in STEM projects and follow the KS3 Humanities syllabus.
---
Useful Information