Carisbrooke Class
Meet the Team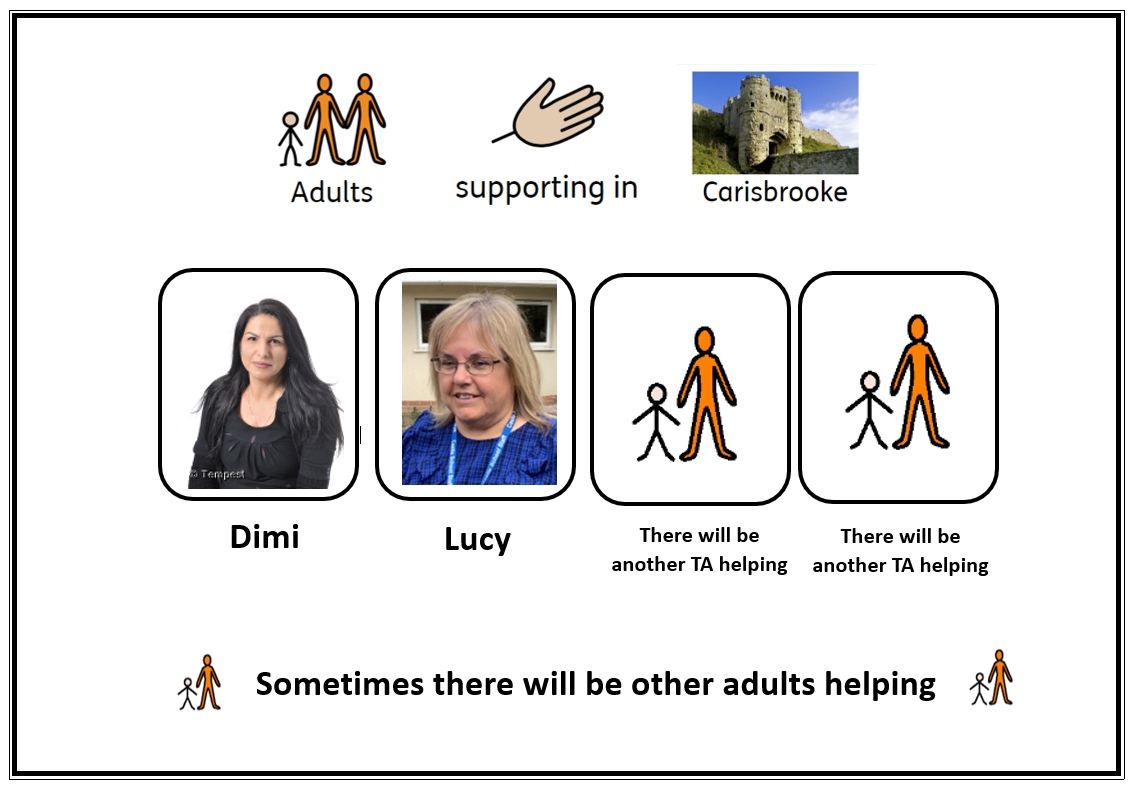 ---
Introduction

Supporting Our Students to Learn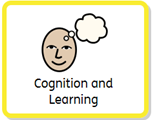 Cognition and Learning
In Carisbrooke, we follow Castle Levels for English and Maths. As for our teaching approach, we integrate stories that have a direct connection to the topic, enhancing the learning experience for our students. We actively encourage student participation, whether through group activities or individual tasks. Additionally, we provide a diverse range of intervention sessions to support our students' learning, foster engagement, and promote their overall well-being.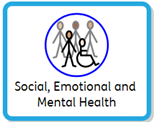 Social, Emotional and Mental Health
In Carisbrooke, we create a calm and welcoming environment that sets a positive tone for learning. Our daily Circle time allows students to reflect on their feelings and greet each other. We also encourage students to engage in social games with their preferred friends, helping them develop important social skills like sharing, taking turns, following instructions, teamwork, and patience.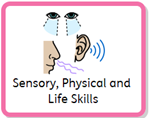 Sensory, Physical and Life Skills
In Carisbrooke, we support our students' sensory and physical needs daily. Our activities focus on improving both gross and fine motor skills, including muscle tone, balance, and body awareness. We also emphasize independence in life skills like personal hygiene and looking after their belongings throughout the day.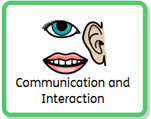 Communication and Interaction
In Carisbrooke, we promote communication and interaction throughout the day, utilizing a variety of augmentative and alternative communication methods. These include both low-tech solutions such as Makaton signs, PECS books, grids, and communication books as well as high-tech options like electronic devices. These tools work alongside verbal language and are seamlessly integrated into all activities, facilitating students' access to our curriculum and enhancing their engagement and interactions
---
Topic for this half-term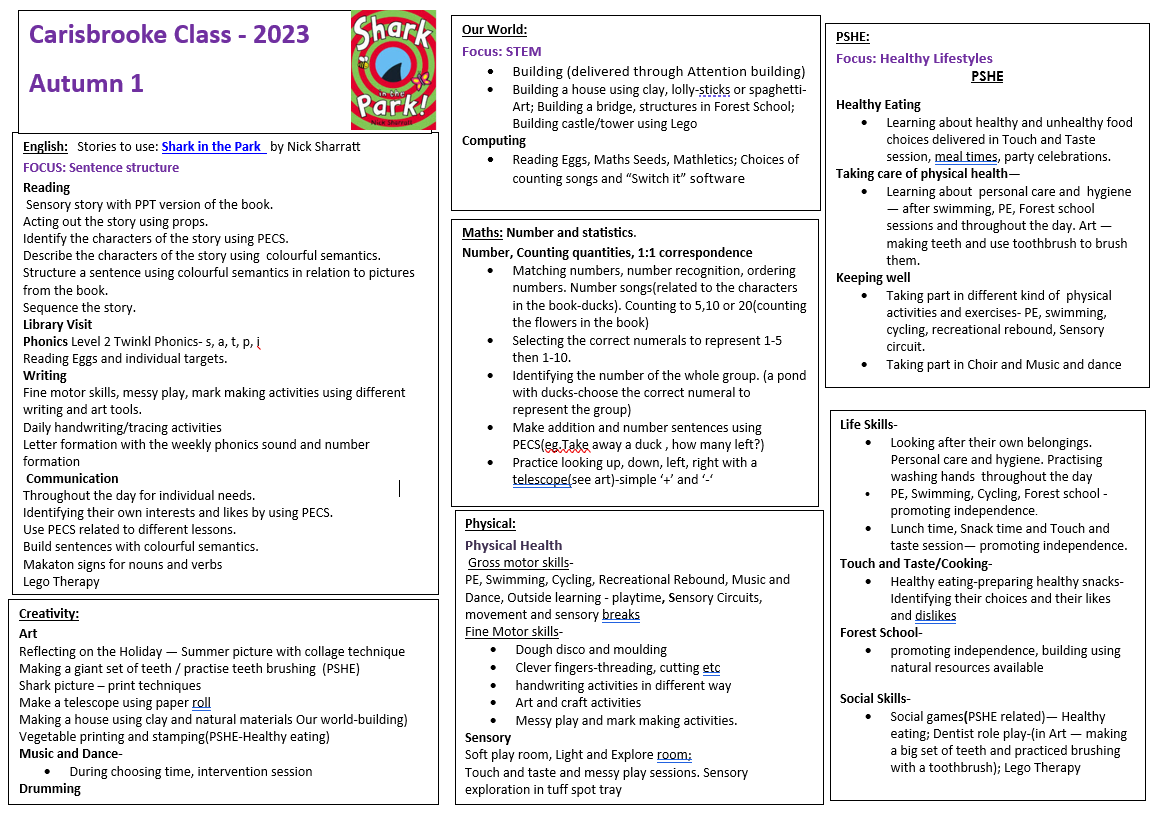 ---
Our Timetable
Timetables are now available on Arbor. If you would like a hard copy, please ask your child's class teacher.
---
Timetabled Activities
When is this the main focus?

How is this delivered in your class?

Individual Programmes /Key skills

Morning activities

Work trays

Sensory circuit

Clever Fingers

Our focus in Carisbrooke class is on improving students' communication skills, independence, social skills and confidence through individualized target setting. These targets include personalised goals for English and Maths, Sensory Physical Life Skills, Communication and Interaction and their Social Emotional and Mental Health. As part of their daily routine, students will engage in 'morning tray work' activities aimed at strengthening targeted skills.

Reading and Phonics

Daily Reading

Library

Sensory Story

Phonics Session

We provide numerous opportunities to our students to foster their interest in books and develop their reading skills. After playtime every day, students are encouraged to select from a variety of books that they can explore on their own or read with an adult or their peers. Library visits are yet another way to encourage engagement and exposure to vocabulary and the language of stories. We use multisensory techniques to teach letters and their sounds in a systematic, structured way in Twinkl Phonics lessons.

Maths

English

Phonics

Reading

Writing

Individual Programmes

Attention Autism

Intervention sessions

Library

Individual writing tasks

Dough disco

Clever fingers

Our English, Maths, and Phonics curriculum is semi-formal and employs a multisensory approach. We use stories related to a topic to engage students, who are encouraged to participate in groups or individually. We also encourage pupils to apply learned skills and solve problems in practical, real-life situations. We use activities like Dough Disco and Clever Fingers to develop fine motor skills required for handwriting and Colourful Semantics to aid students' comprehension of sentence structure. Our aim is to improve students' attention and engagement in lessons by offering a range of intervention sessions, including Attention Building, Tac Pac, and Intensive Interaction.

Iskills are developed by utilising various technologies- iPads, Clever Touch Board etc.

English, Maths Art

Circle time

Intervention Sessions

Attention Autism

Lego Therapy

Messy play

Social games

Touch and Taste

Communication Aids used in class

Throughout the day, our students are given numerous opportunities to communicate and interact. We use various alternative augmentative communication systems to help students access our diverse curriculum and to enable them to effectively communicate their needs, wants, and desires. Makaton signs, PECS books, grids and communication aids are commonly used alongside verbal language to facilitate learning in all lessons, Lego Therapy, choosing time, and Snack time and enable them to initiate interaction.

PSHE

Circle time

Attention Autism

Snack and Lunch time

Attention Autism

Social games

Choir

Creativity

Music Art Drumming

Targeted social skills

In Carisbrooke, we promote a calm, welcoming environment that fosters a positive learning experience for students starting from the moment they arrive.

During Circle time, students are encouraged to reflect on their emotions and feelings, choose who to greet, and the way they want to do so.

Additionally, during social games, students are given an opportunity to choose activities to engage in with their preferred friends, promoting important social skills like sharing, taking turns, following instructions, working together and patience. Students are also encouraged to join in and participate in Choir to socialise and interact with pupils from other classes.

PE

Swimming

Cycling

Rebound

Music and dance

Outside learning - playtime

Fine motor skills

Forest school

Messy play

Specialist rooms

Tac Pac

Massage story

Life skills

Touch and taste

Sensory circuit

Every day, we provide support for the individual sensory and physical needs of our students. Students can access the Sensory Circuit, which is designed to provide sensory integration. We take our children to specialised sensory rooms, such as the Soft Play Room, Explore Room, and Light Room and they also participate in Tac Pac, messy play, and Touch and Taste sessions to meet their sensory needs.

Pupils take part in a range of physical activities including swimming, PE, recreational rebound, Forest School and bike-ability sessions to improve their muscle tone, body awareness, balance, and overall physical skills. We use activities like Dough Disco and Clever Fingers to develop fine motor skills.

We promote independence in learning life skills such as personal hygiene, looking after our belongings etc.

Creativity

Art, Music, Drumming, Dance

Choir

Attention Building

We have weekly creativity lessons that explore Art, Music, and Dance through various techniques and materials based on our story, topic, or seasonal celebration.

Our World

STEM

Our World

Assemblies

Forest School

Our aim is to expand upon students' experiences and understanding. We promote a sense of community within the school and encourage students to consider the roles and responsibilities of individuals in school life. Our Forest School activities allow us to appreciate the natural world around us, which we thoroughly enjoy exploring.

Preparation for Adulthood

Daily routines

PSHE

We offer daily opportunities for socialising and decision-making to build confidence in our learners and encourage a habit of lifelong learning, promoting independence. We strongly encourage taking small positive steps and celebrating even the smallest improvements.