Darwin class
Meet the team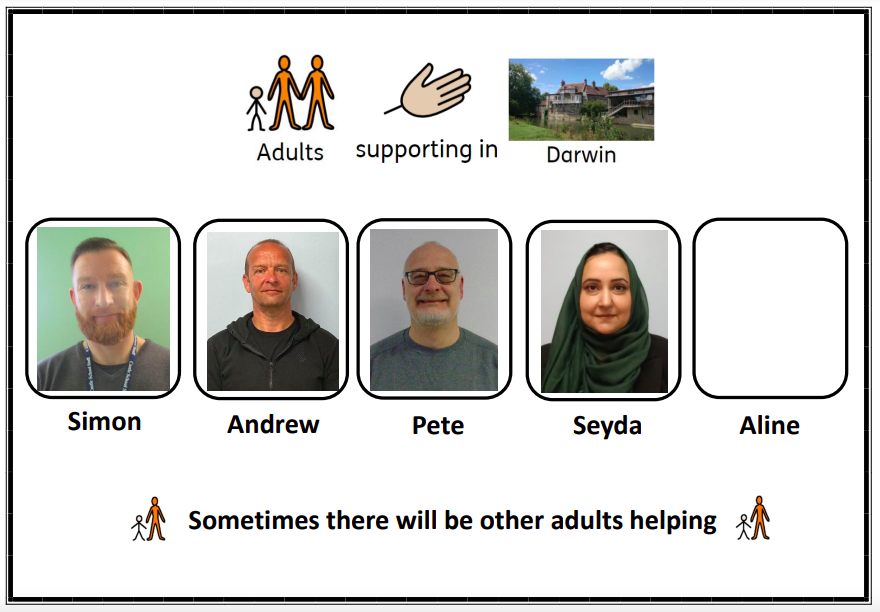 How we learn
We are Key Stage 5 formal learners from Years 12-14. Our Curriculum is based around the acquisition of Life Skills and Independence in order to prepare us for future college placements and the world of work.
This is delivered through:
Work and Employability Experience
CRC College links
Community access and Independent Travel
Offsite Leisure / Fitness Courses
Individualised accreditation opportunities in English / Maths
Enterprise
Social and emotional skills and mental wellbeing are focused on every day. There are activities planned throughout the week that focus specifically on developing this area in connection with students' targets. The aim is to provide students with the ability to recognise and manage their own emotions, connect and maintain friendships.
Students will take part in physical activities throughout the week including improving their fine motor skills daily. We access different Life Skills activities each week. We focus on personal independence, time, money, health / and wellbeing and listening to others in group discussions.
Communication and interaction begin as soon as the students start their day. Many opportunities are set up throughout the school day to ensure that the pupils are working on their communication and interaction targets.
We are a friendly and supportive class where everyone has a voice and encouraged to achieve their own potential.
Our topic
See PDF file below.