Wolfson Class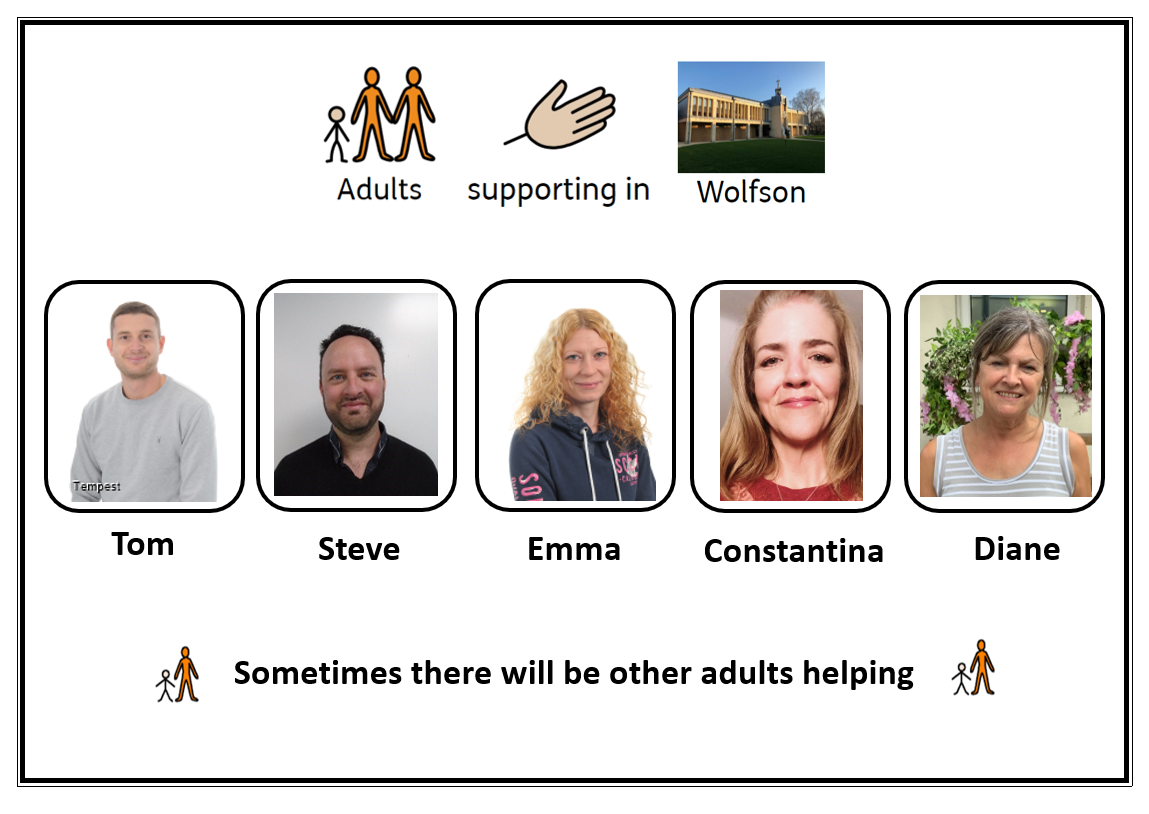 Introduction
Wolfson is made up of students aged 16 – 19.
Our group takes the opportunity to ground ourselves and build up our bank of 'calm' during tutor times so that we can learn how to ground ourselves, making us more emotionally aware and helping us be ready to learn and participate in lessons as possible. We all have our own list of 'grounding activities' to choose from, which draw on a range of therapeutic opportunities.
Pupils in Wolfson enjoy Brushing; TACPAC; Resonance Board; Sound Beam; Touch and Taste; Clever Fingers and Identiplay to compliment their Life and Living Skills Units for Communication and Number work, balanced with life skills and creativity opportunities timetabled for each day.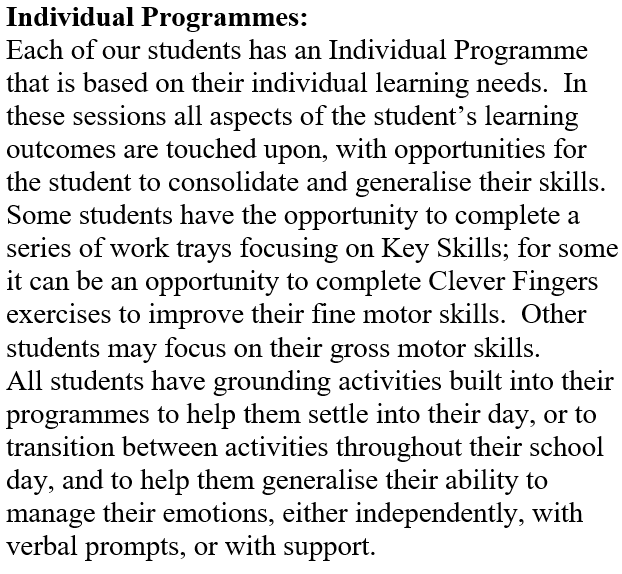 ---
Supporting our students to learn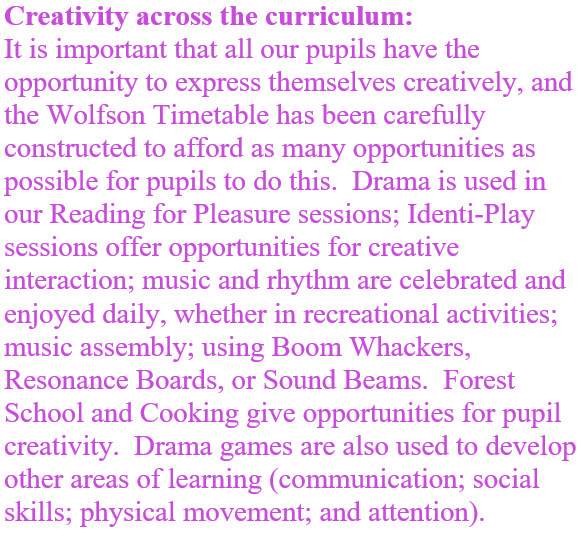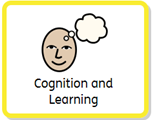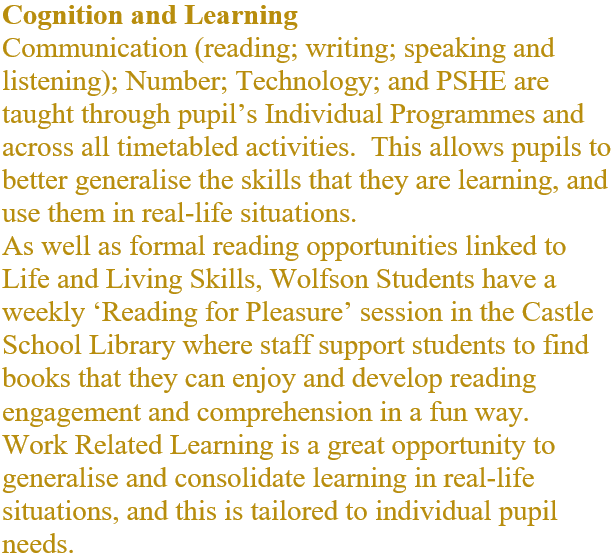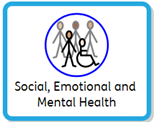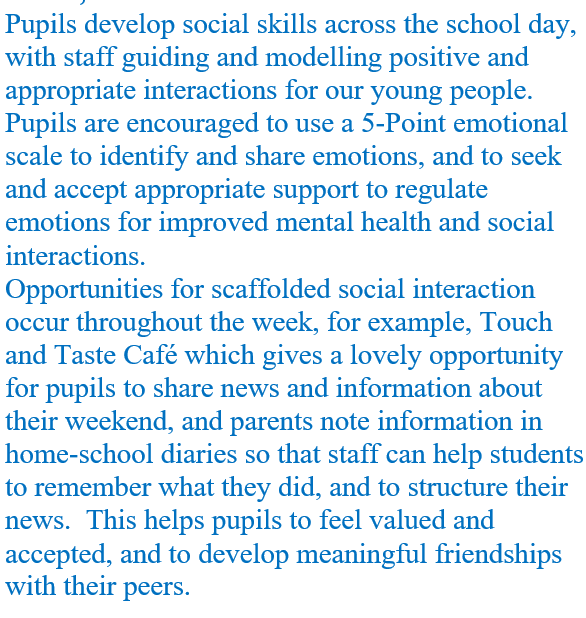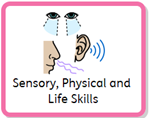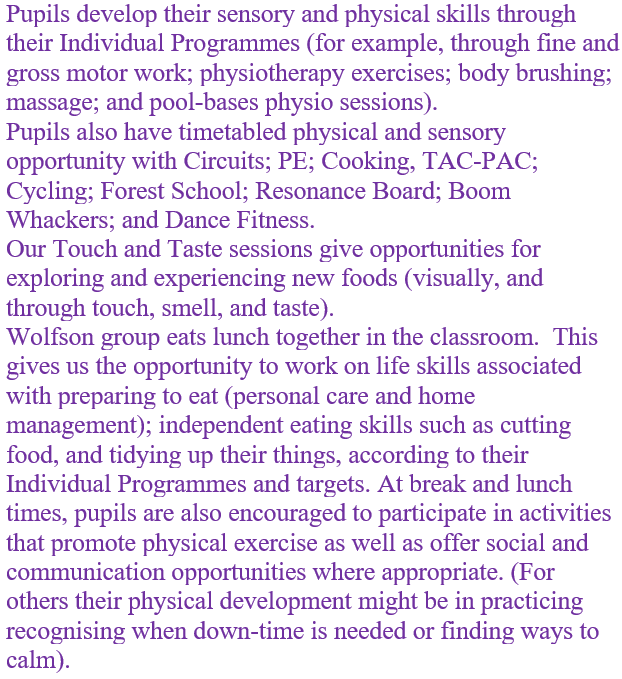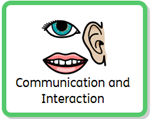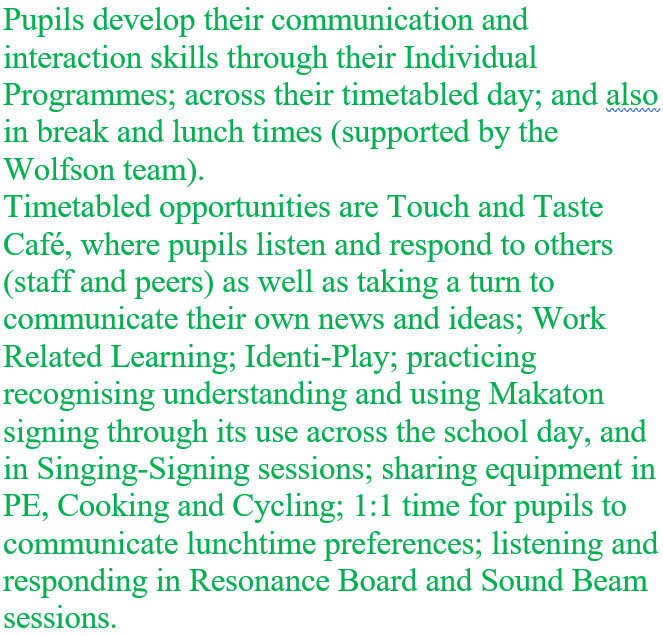 Topic for this half-term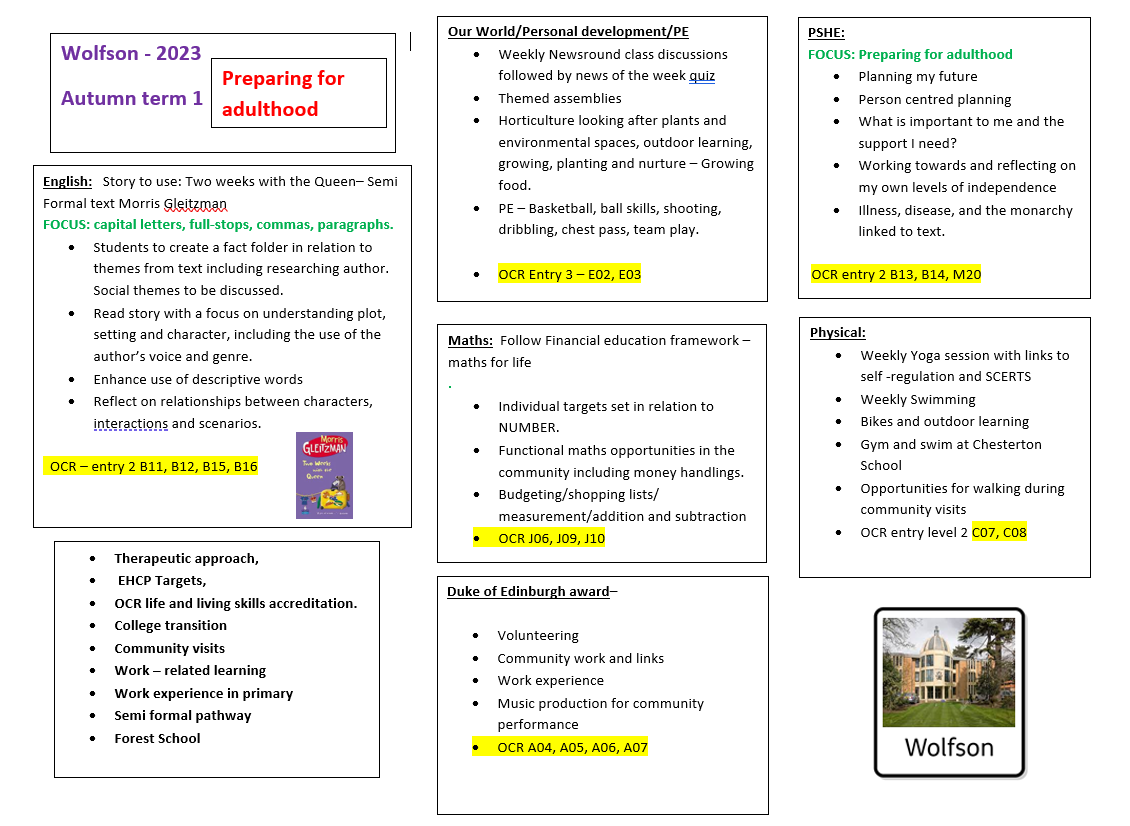 ---
Our timetable
Individual Programmes
Each of our students has an Individual Programme that is based on their individual learning needs. In these sessions all aspects of the student's learning outcomes are touched upon, with opportunities for the student to consolidate and generalise their skills.
Some students have the opportunity to complete a series of work trays focusing on Key Skills; for some it can be an opportunity to complete Clever Fingers exercises to improve their fine motor skills. Other students may focus on their gross motor skills.
All students have grounding activities built into their programmes to help them settle into their day, or to transition between activities throughout their school day, and to help them generalise their ability to manage their emotions, either independently, with verbal prompts, or with support.
Creativity across the curriculum
It is important that all our pupils have the opportunity to express themselves creatively, and the Wolfson Timetable has been carefully constructed to afford as many opportunities as possible for pupils to do this. Drama is used in our Reading for Pleasure sessions; Identi-Play sessions offer opportunities for creative interaction; music and rhythm are celebrated and enjoyed daily, whether in recreational activities; music assembly; using Boom Whackers, Resonance Boards, or Sound Beams. Forest School and Cooking give opportunities for pupil creativity. Drama games are also used to develop other areas of learning (communication; social skills; physical movement; and attention).
Preparation for Adulthood
Wolfson group have lots of opportunities to develop life skills over the week, both in specific lessons (such as cooking, enterprise sessions, forest school, DofE, and college visits where appropriate) and through their Individual Programmes and break times and lunch times. Pupils are given time, encouragement and scaffolding to develop independence and confidence in vital Life Skills that will prepare them for adulthood in areas such as personal care; food preparation; keeping themselves safe; and accessing the community. This will also encompass generalising their communication skills (reading, writing, listening and speaking), as well as emotional regulation and social skills.
---
Useful Information