Curriculum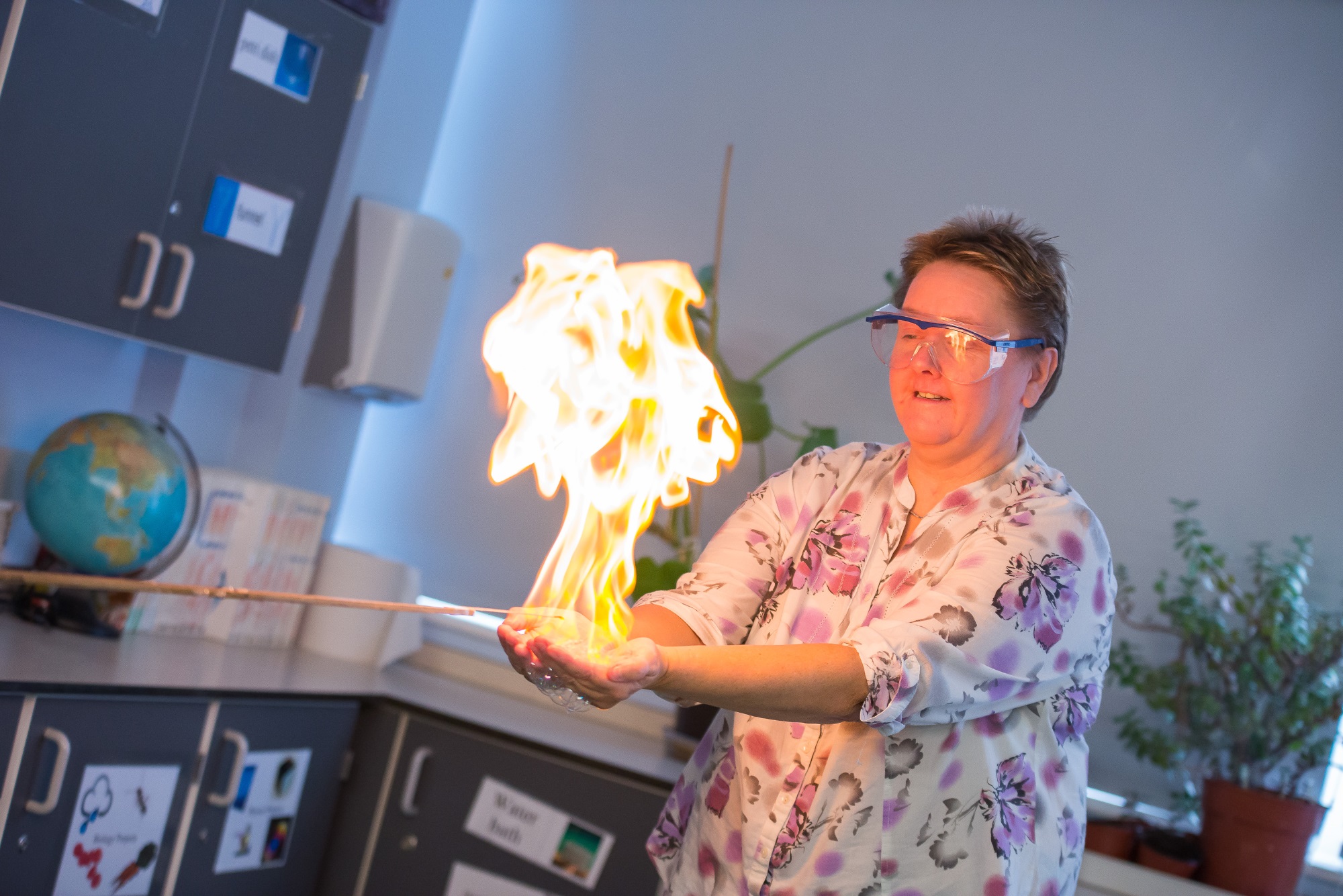 Our Curriculum aims to make the child's learning stimulating, creative, fun and successful whilst setting a high standard for every child. It will be delivered by high quality teaching based on sound knowledge and understanding of each child's needs. This will mean shaping teaching around the way different pupils learn and taking care to nurture the unique talents of every pupil.
We will endeavour to develop a coherent curriculum based on a range of compelling learning experiences, which excite and inspire our learners. We aim to develop in each pupil aspirations to succeed and achieve their best, while providing a foundation for lifelong learning. We also strive to foster fun and enjoyment of learning.
How do we organise learning
Learning approaches
The curriculum experiences offered at Castle school closely follow those found in mainstream schools and are based on National Curriculum guidelines. Our approach allows for variation in, for example, pace, content, level and the method of presentation to ensure that learning experiences are appropriate for all children. We work closely with the Multidisciplinary team to develop personalised learning programmes for students. Strong emphasis is placed on the development of life and independence skills to enable pupils to become successful learners, confident individuals and responsible citizens.
The teaching and consolidation of key English , Maths, Computing and Personal skills are focused on across all curriculum areas
The curriculum is delivered in a variety of ways:
Primary
In the primary department the pupils are taught for the majority of the time in a mixed ability class by a class teacher. PE including swimming is taught by the specialist team.
In Upper Key Stage 2 as part of the transition process into Secondary, Technology – Resistant materials , Food Technology and Textiles is taught in specialist rooms by the specialist teachers.
Secondary
In the secondary department for the majority of classes a secondary model based model is adopted where pupils are organised in the teaching groups based on ability and learning style and where subjects are taught by subject specialists.
In Primary and Key Stage 3 all subjects of the National Curriculum are covered, additional programmes to support individual needs are incorporated into individualised learning programmes for students.
In Key Stage 4 and 6th form pupils will follow flexible learning programmes according to their needs and aspirations. These follow 3 main pathways but are flexible to allow for individual needs to be met . All opportunities to follow accredited courses and develop vocational skills will be taken, these will follow the principals of the foundation learning programme and will have three broad components

Functional skills – English Maths ICT
Subject/vocational learning
Personal and social development
These are supplemented with link courses with local colleges, a programme of work related learning, development of independent travel skills, and use of community facilities. A range of pupil groupings including ability, age and friendship will be used to maximise learning.
Our curriculum provides a range of opportunities to motivate, support and teach children to develop effective learning skills. This will be enhanced opportunities to learn and consolidate skills outside of the classroom. We have extensive school grounds with areas linked to the curriculum. We have also developed close links to the wider community. Regular visits to places of interest and expertise from a wide range of professionals are integrated into the schemes of work.
Additional opportunities to explore themes in greater depth will be covered in themed weeks or days such as book, arts, science, maths or enterprise weeks.
Residential opportunities are provided throughout the school.
For pupils who have additional sensory needs we have developed a bespoke curriculum model called the Explore Curriculum. This supports the development of core skills through a range of curriculum areas and specialist programmes.
The development and use of communication and language are at the heart of our curriculum. Augmentative and alternative forms of communication such as signing or visual strategies are used to supplement enhance and reinforce learning.
The multidisciplinary team and a variety of outside agencies are involved in developing a "team around the child" and ensuring that all aspects of personal development are met.
We provide an environment that enables us to offer a wide range of multi sensory activities, both indoors and outdoors that encourage the pupils to explore, develop their curiosity and take risks which will help them make sense of the world.
We have a particular focus on developing personal, social and emotional skills as this gives the children the best opportunity for success in all other areas of learning. A programme of social and life skills linked to the SEAL programme will be delivered across the curriculum, and within tutor time in the Secondary department. Emotional literacy will be used to supplement and support the curriculum, enabling pupils to develop skills of self awareness which will support them in making and maintaining positive relationships.
Development of social and life skills
Personal learning and thinking skills provide a framework for the qualities and skills needed for success in learning and life.
There are six groups of skills which permeate the curriculum.
Independent enquirers
Creative thinkers
Reflective learners
Team workers
Self managers
Effective participators
All opportunities will be taken to build the development of these skills into all aspects of the curriculum. Mapping has taken place to demonstrate the skills required at each level, and highlight opportunities to develop these further for each group of learners.
SMCMP spiritual, moral, cultural, mental and physical development
All subjects provide opportunities to promote pupils' spiritual, moral, cultural mental and physical development. Explicit opportunities to promote pupils' development in these areas are provided in religious education, personal, social health and citizenship education, (PSHCE) PE and the use of Social and Emotional use of language programme (SEAL) across the school. A significant contribution is also made by school ethos, effective relationships throughout the school, collective worship, thought for the week, school council and other curriculum and extra curricula activities.
Extended learning
We recognise that we cannot work alone in supporting the needs of each individual student. We therefore work in partnership with a range of agencies and with our local community. We believe that learning where possible should take place within context and students should have as many opportunities to explore the functionality and application of what they have learnt in real life situations.
An extensive range of lunchtime and afterschool clubs enhance the development of personal and social skills and raise the self-esteem of pupils.
Developing experiences linked to Nationally recognised schemes such as Eco Schools, Young Enterprise, Duke Of Edinburgh, Project ability and the Arts award also enrich and extend the learning opportunities for Students as they progress through the school .
Curriculum development and review
Curriculum delivery is under constant and rigorous review, each member of teaching staff is responsible for a curriculum area. Their role includes developing schemes of work which are accessible motivating and relevant for all pupils. These will be monitored regularly by SMT ensuring that they are vibrant and meet the needs of our diverse pupil population. An annual curriculum audit will be led by each co-ordinator and will enable to co-ordinator to decide on priorities for strengthening their work and improve standards in their subject area.
Assessment recording and reporting
We recognise that assessment should be at the heart of the curriculum and that it should be continuous and multileveled.
A range of assessment techniques both formative and summative are built into curriculum delivery. Assessment for learning strategies are applied in each lesson and summative assessments are completed at the end of each unit of work.
Assessment for learning
Within each lesson there is an expectation that the following principals will be applied
Goal setting
Sharing criteria and expectations
High quality interactions
Using feedback to inform the next steps of learning
Peer and self assessment
Reflection
Using a range of evidence to inform planning
Pupils working within the later p levels and National curriculum levels are encouraged to be actively involved in their learning and be able to state what they are doing to improve. Students working within the early p scales will have clearly defined programmes where teaching assistants clearly understand the next steps in learning.
Personalised learning targets (PLT) will be written for all students each term. These will relate to units taught in each subject area and will be levelled according to p scale or NC criteria.
Core targets will be written for students with more complex needs in the areas of
communication
cognition
social and emotional
physical/ motor
These will pull together advice from members of the multidisciplinary team and be reflected in and worked on across all curriculum areas.
Individual Education Plans (IEP) will be written and updated twice a year, these are above and additional to the personalised learning targets, and will focus on aspects included in each child's statement of Special Educational needs which have not been covered by the personalised learning targets.
The IEP will be drafted by the form tutor taking advice from a range of professions. Parents will then be consulted either at a meeting, via a telephone conversation or through a written document. Pupil IEP's and ways of tracking progress will be displayed within the tutor rooms.
Behaviour support plans
We recognised and support pupils who require additional intervention to enable them to effectively manage their own behaviour. Class Teachers, Assistant Heads, parents, pupils and other professionals will work together to develop Individual Behaviour Support Plans. (IBP) These support the pupils throughout the day, enabling them to access a full curriculum, and take ownership of their behaviour and conduct. Where pupils require an intervention plan the strategies will be shared and agreed with parents and pupils.
End of year report
A summative comment will be written for each student in each subject area. These will focus on the aspects of the curriculum taught across the year. These will form the end of year report which will be sent home to parents in July.
Tracking of pupil progress - P level and National curriculum levels assessment
Throughout the year judgements are made against p scale and NC criteria. Learning outcomes linked to these will be identified within each Scheme of work, which are then personalised for each pupil.
A range of tools and strategies will be used to measure, support and track pupil progress over time. These may include:
Routes for learning
Learning Journeys
Evidence gathered using 2 build a profile
Pupils work bools
Talk and write exercises
End of unit tests or assessments
Ongoing teacher assessment
Observations from Teaching Assistants
Video analysis particularly linked to engagement or intensive interaction
Assessments against Exam board Criteria
Pupil assessments will be updated termly following a review of the personalised learning targets.
Moderated example of pupil work will be annotated and stored in different ways across the school.
In the primary department this will be in a Learning Journey containing examples of work that link to the personalised learning target
In Key Stage 3 this will be in a Pupil work books or subject based evidence folders.
In Key stage 4 and 6th form this will link to external accreditation.
Shortly after leaving the school each pupil will be presented with a portfolio containing all certificates and awards gained.
In July the annual assessment level for each pupil will be agreed and stored in CASPA. This information will be used to inform the target setting process for each pupil and will be used to collate end of Key stage data.
Key stage 1 Year 2 aged 7
Key Stage 3 Year 6 aged 11
Key Stage 3 year 9 aged 14
Key Stage 4 year 11 aged 16
Key stage 5 Year 13 aged 18 or 14 aged 19.
These assessments will be uploaded into an analysis programme (CASPA)–. This will enable us to scrutinise the progress in detail and ensure that each individual pupil's progress is in line with National benchmarks as identified within the Progression Guidance.
End of key stage data is also passed onto the Local Authority and the National data base