Creativity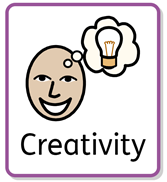 Creativity at Castle School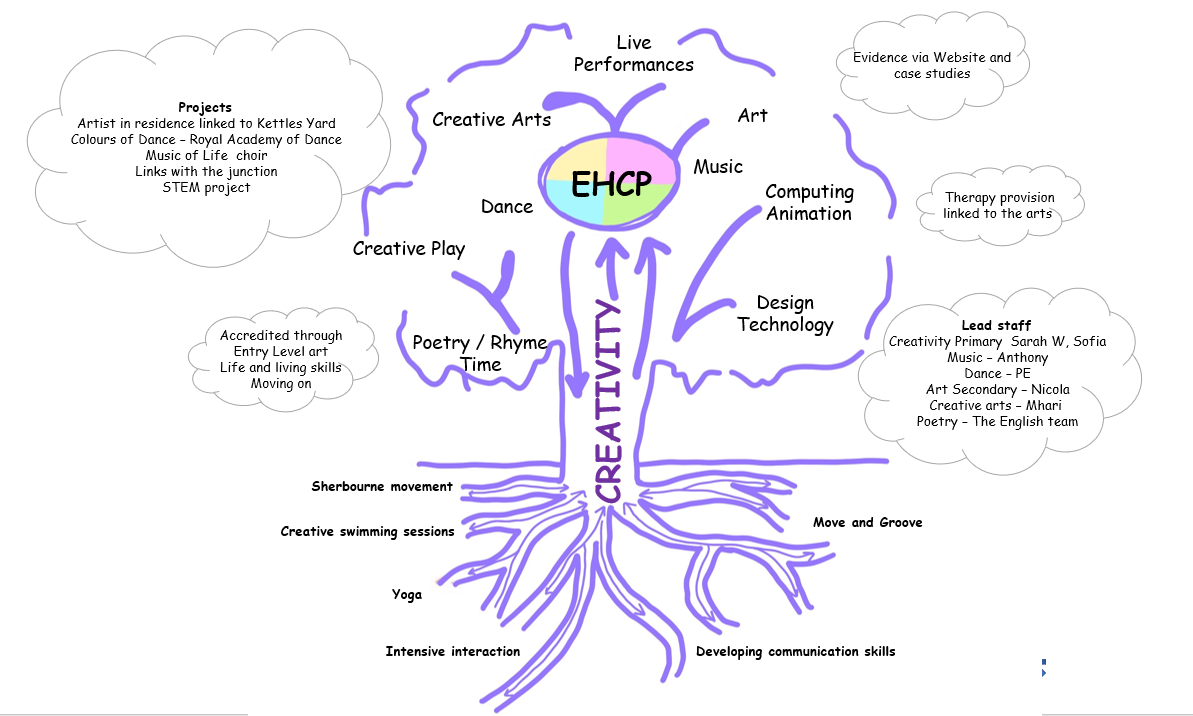 Aims
We use creativity as a medium to engage and inspire our pupils. We believe that arts and culture should be an essential part of the education of every child.
Curriculum
Creativity is a strong focus in all classrooms.
For pre-formal learners, we use music, art and dance as an engaging medium, through which our pupils can respond to the world around them.
In semi-formal classes, stories are used as a stimulus for creative activities.
In our formal classes there, are discrete subject lessons which link to a termly topic. In Key Stage 3, we have a creativity carousel where pupils are able to select the medium they enjoy most to express themselves.
Curriculum delivery
Our delivery is a combination of pupil and adult led activities. These include:
Creative play
Art
Music
Dance
Creative Arts
Design Technology
Poetry and Rhyme
Animation
Special Events
There are many creative events and projects that take place throughout the year.
In the spring term we have a Wonder Week which has a particular focus on the arts.
We have strong community links and are currently working with the following organisations:
Kettles Yard to secure an artist in residence
Colours of Dance
Music for life choir
Cambridge Music Festival
Pupil attainment and progress
Pupils across the school work on their individual EHCP outcomes and targets using creative activities. For example, pupils might work on their communication target through choir sessions, or their physical and sensory target in dance. Formal learners have the opportunity to develop their skills, knowledge and understanding in each of the subject areas. These are assessed using our own framework.
In Key Stage 4 pupils are able to gain accreditation in Art and Design.