Maths
Maths at Castle School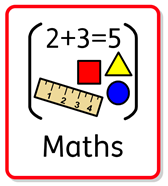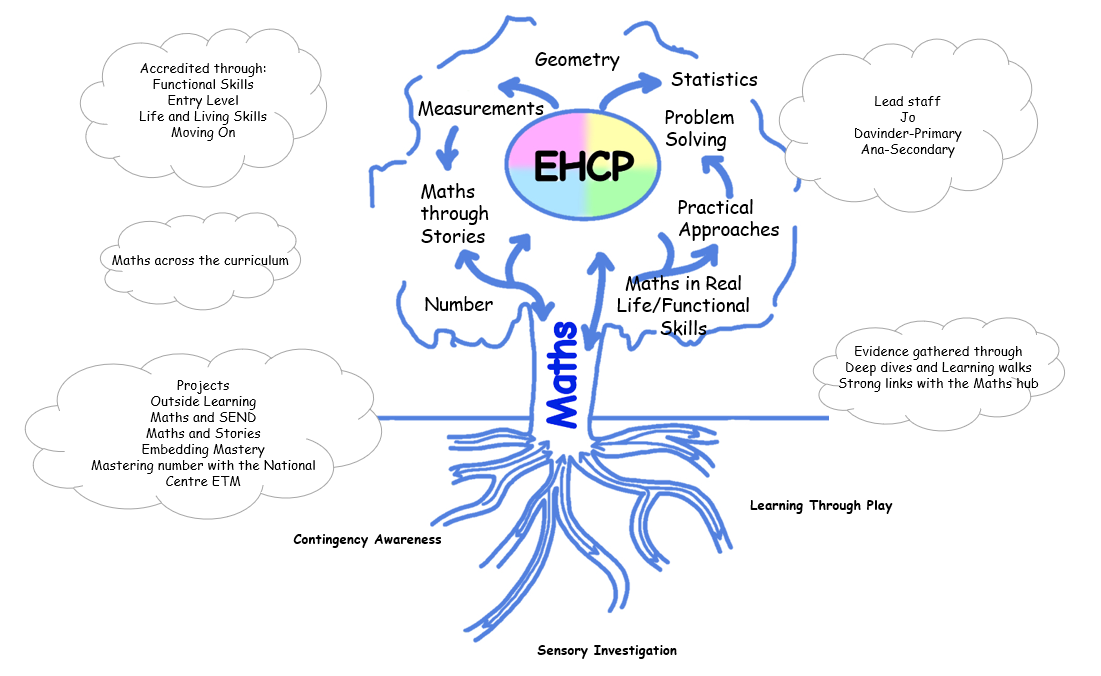 By following the links in this section you can find further information about our Maths Curriculum:
---
Curriculum Aims
The Why The Intent
We strive to make maths link to real life and be relevant, engaging and fun. Maths can be found in every part of day-to-day life and is a fundamental skill that we need to support our pupils to develop in preparation for adult life.
---
Curriculum Content

The What
We teach the fundamental skills needed for future life. Our delivery is based on the Maths mastery approach and closely mirrors the National Curriculum expectations. There is a strong emphasis on developing number skills as well as a focus on:
Measurement — Weight Capacity length and height
Time
Money
Shape
Pattern
Statistics
Maths skills are generalised and extended within all curriculum activities.
---
Curriculum Delivery
The How
In Primary and secondary semi formal classes Maths skills are taught though the context of familiar stories, where abstract maths ideas are introduced in a fun and 'imagined' way so that children are encouraged to think freely and learn creatively. Interventions have a maths mastery approach though play. Maths is delivered in context and follows three stages.
Firstly, 'Concrete' using tactile(physical) objects that build on a child's existing understanding of maths and makes 'unfamiliar' or abstract concepts such as 'fractions' to life by allowing children to interact, solve problems by experiencing and handling concrete objects. For example, using real fruit for the story 'Handa's Surprise'.
Secondly, 'Pictorial' stage is using visual representations of concrete objects used to model problems. Children are encouraged to make connections between the concrete objects and abstract concepts of math eg, 'fractions' and by 'seeing' the pictorial image, helps children to visualise the abstract problem and makes it more accessible and understandable.
The final stage is 'Symbolic' stage. This is where children use abstract symbols such as '+.-,=.x,÷' to solve problems. This stage requires adult modelling of mathematical symbols and concepts using numbers, names and notations. It is the final stage of maths mastery where fluency and reasoning of maths skills are related from stories and applied to different contexts and everyday life.
Teaching and learning maths in stories combine all three of these stages. The following interventions craft a powerful mental connection children make between, concrete, pictorial and the abstract stages, whilst being attuned to the child's own learning style.
In secondary formal classes maths is taught through half-termly units there is strong focus on practical application and problem-solving.
In 6th form maths is delivered through a series of projects that link to real life events. Maths is delivered through taught sessions, across the curriculum and in the community. There is a strong focus on money and time for example budgeting and shopping within cooking sessions.
The school shop offers an opportunity for pupils to consolidate, generalise and extend their maths skills.
---
Special Events
The Celebration
In the Autumn term we have a half termly focus on maths this includes special events such as the shopping street, Maths week and a celebration of learning maths in the outdoor area.
---
Pupil Attainment and Progress
The Impact
We have developed our own assessment system based on National Curriculum expectations. These are called the Rainbow and Gemstone levels. Further details can be found in the assessment area of the website (add link) Progress is tracked within Evidence for Learning.
Pupils in KS 4 and above follow accredited courses linked to Equals moving on, OCR life and living skills, Entry Level and functional skills.